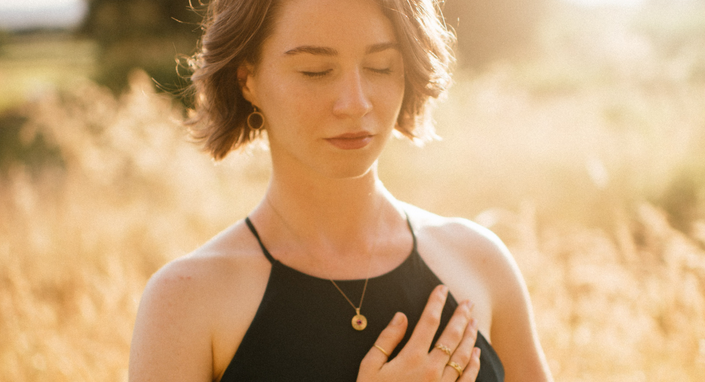 How To Trust Your Body Course
4 weeks to make intuitive decisions in work, health, and relationships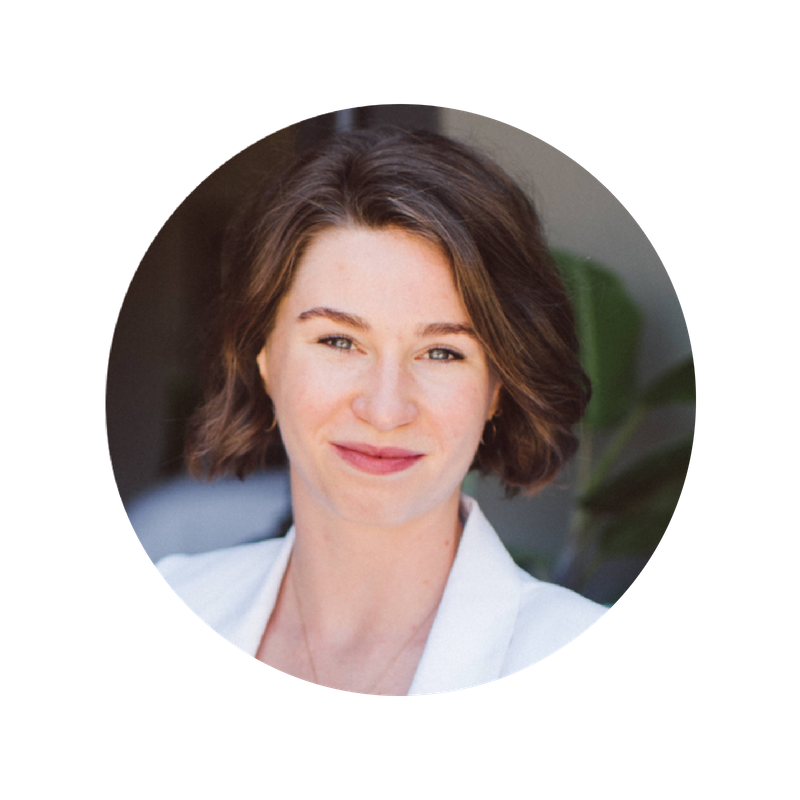 Hi friends,

I'm Lauren Geertsen, a Body Connection Coach and nutrition consultant.
Through my nutrition practice, I could only get my clients so far with diet and supplements.
The real problem was how they silenced and ignored their intuition. It was making them sick.

When I helped them connect to their bodies' wisdom, many of their "mystery" symptoms and ongoing health issues disappeared.
I created the How To Trust Your Body program so you can make those changes, too!
Your body is allergic to pretending.
The False Self is the mask we develop to be who our society wants us to be, instead of who we truly are.
When we live in our False Selves, we develop unhealthy coping mechanisms and make self-sabotaging choices.
Our bodies are allergic to our False Selves.
Those allergic reactions include:
Stubborn and inexplicable health problems

Feelings of spiritual unfulfillment

An ache for connection, love, and joy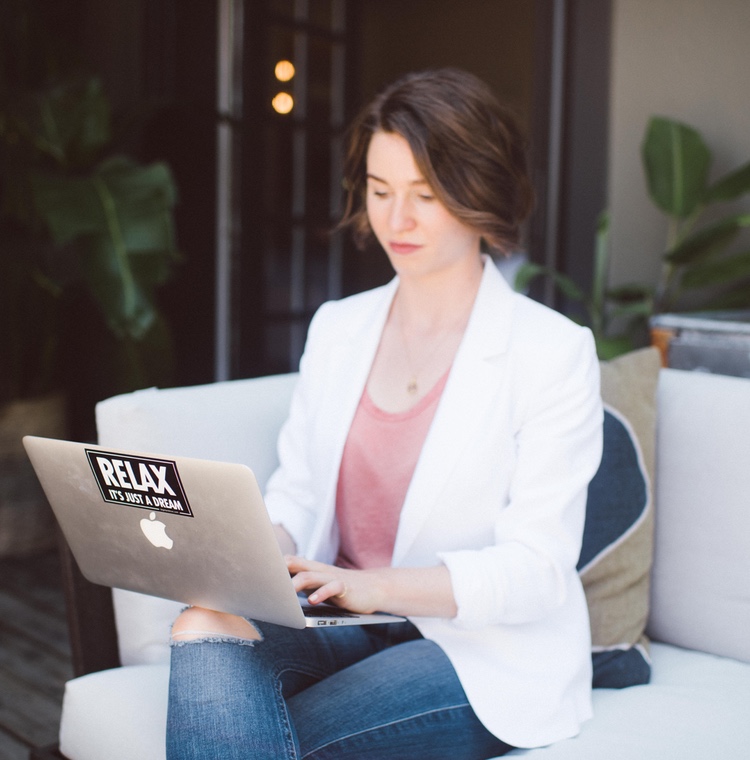 WHAT YOU'LL LEARN

This course equips you with the tools and insight to make intuitive choices.
Using the daily practices and techniques, you'll learn how to listen to your body.
Grounded in self-trust, you'll:
Feel decisive and clear in big life decisions

Gain insight into stubborn, mysterious health problems

Feel confident and guilt-free in setting boundaries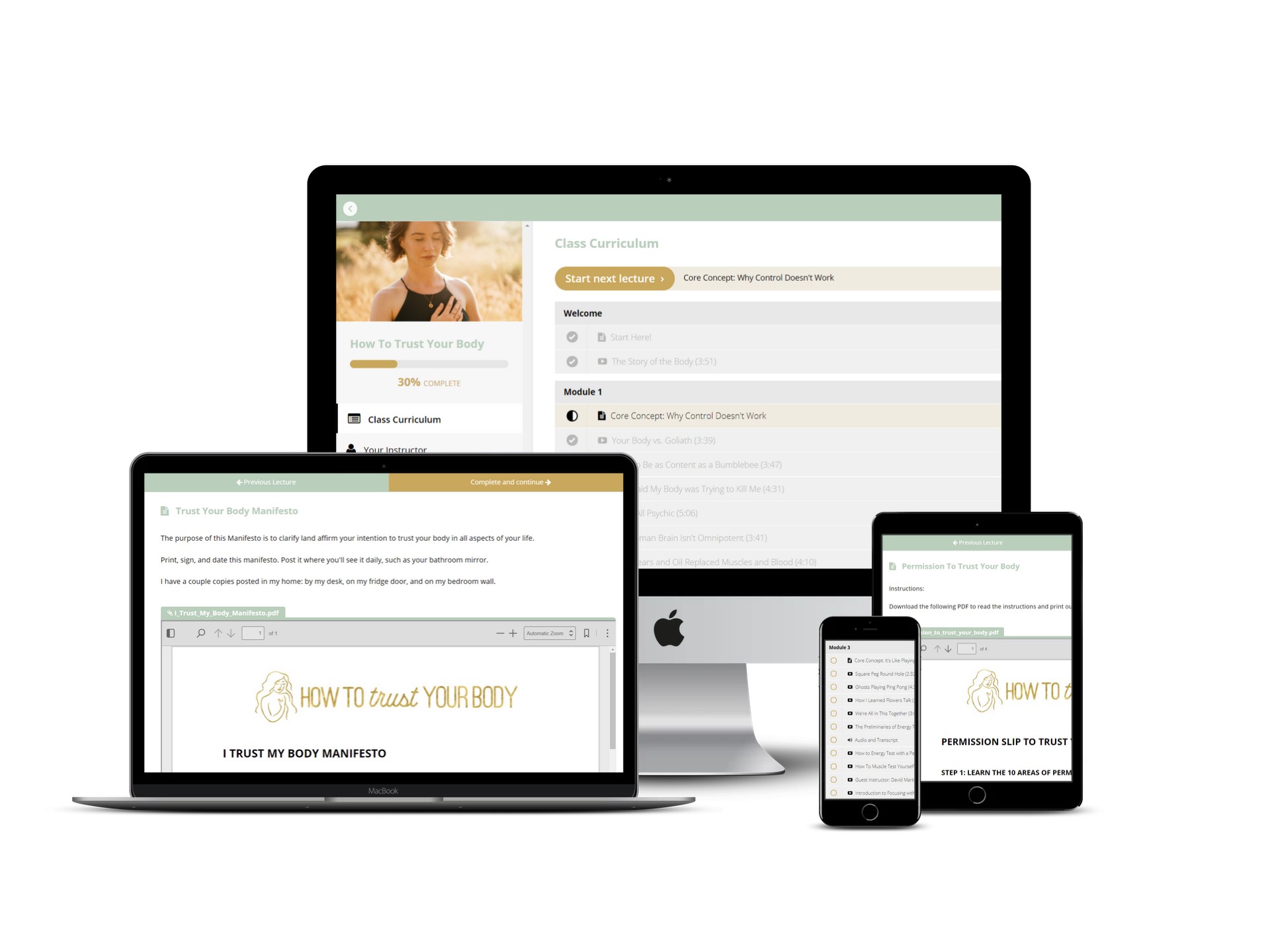 How To Trust Your Body is a four week program with video tutorials and live interaction.
Plan on spending a few hours each week learning the materials and practicing the techniques, with the option to dive in deeper if you desire.
Accept Your Body's Wisdom

Learn the breadth and depth of the body's intelligence

Align to Your Body's Wisdom

Deprogram the cultural beliefs that block the body's wisdom

Ask for Your Body's Wisdom

Learn accessible, hands-on techniques to ask your body questions

Assert Your Body's Wisdom

Gain skills to act out your intuition in a non-intuitive culture
I developed a confident self-relationship and I trust myself! Something I never thought I would happen.
For the first time in 6 years the effects and symptoms of my PCOS and rosacea acne have disappeared and revealed the remedies my body craved, I just had to listen! Lauren's tools have been invaluable.
- Thyra, How To Trust Your Body student
Lauren knew what my body needed before I did! Watching her videos, it was like she was talking directly to me. She has helped me become a better listener to my body. Her guest teachers were also incredibly helpful and I will continue practicing the techniques they shared.
- Ashley, How To Trust Your Body student
THE HOW TO TRUST YOUR BODY PROGRAM IS A FIT FOR YOU IF:
You want to listen to your body, but you don't know exactly how to do that.
You hate what your body looks like, and you're ready for a more positive self-relationship.
You're facing big transitions in your life, but you feel overwhelmed or paralyzed about making the first steps
LEADING GUEST INSTRUCTORS
I've spend over $100,000 and six years on my journey to trust my body, and synthesized what I've learned in this program.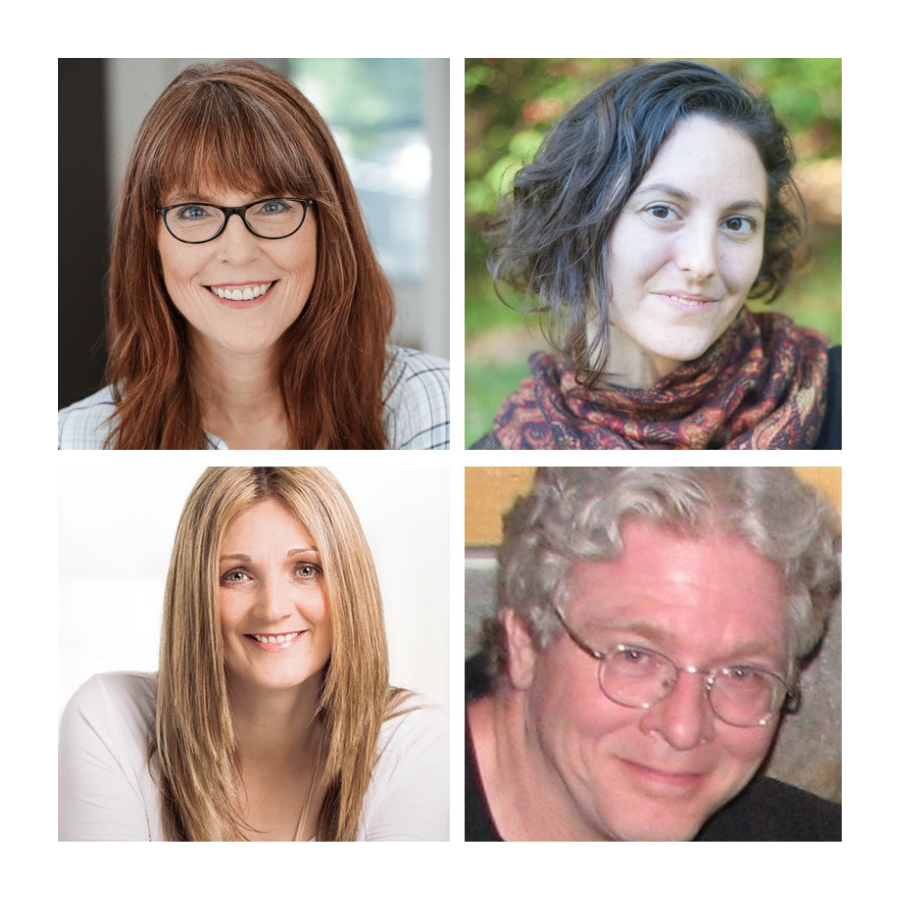 I teach this program with four guest instructors from around the world.
These are my personal practitioners whom I've worked with for years. They've been instrumental in my journey of self trust.
They all charge over $150 an hour for private sessions, so a group learning format makes their guidance more financially accessible.

How much is it worth to get your health and energy back?

How much is it worth to have fulfilling relationships?

How much is it worth to stop hating your body?
This is a lot for me to spend on a course and so I went into it the first week with openness of course, but also a fair amount of scrutiny. After the first week I am so impressed and thankful that I have signed up.
- Melissa, How To Trust Your Body student
As someone who has read countless books on intuitive healing, How to Trust Your Body is the most straightforward path I know of — combining the most important wisdom and time-honored practices into a single roadmap. It's the program I wish I had, and I am proud to recommend it to any woman who feels stuck on her healing journey.
- Holly Higgins, NTP
Frequently Asked Questions
Is there a money back guarantee? I offer a 100% money back guarantee within the first week of purchase -- please contact [email protected]

Do I have to complete the program in 4 weeks? You can follow the 4 week timeline, or do the course at your own pace. You'll have permanent access to the course materials.
Is the program open to men? This program is focused on women's experience and societal conditioning, but the information and techniques can help men as well. Men, you are welcome to do the program if you keep that in mind.
What is the time investment for the program? You'll spend 2-3 hours each week learning the materials and practicing the techniques. You can invest more time in the exercises provided for more powerful results.
I'm religious. Is this class a fit for me? Students of many religious and spiritual backgrounds have enjoyed this class. If you hold fundamentalist or extremely conservative religious beliefs, there may be spiritual aspects of this curriculum that doesn't resonate with you. You can pick and choose what you want to take from it, or pass on this.
I have another question, how can I contact you? Email [email protected] and we'll get back to you shortly!